OMG - Did she just say Teachers Make Great Lovers? Keep reading to see why A+ Images is the go to company for ALL of your needs!
We at Freebielicious are so excited to announce teaming up with
A+ Teacher Images
(the greatest t-shirt company for teachers and more, in case you haven't heard of them!). We all received the fanciest custom designed t-shirt we've ever owned AND now we can give a t-shirt of the winner's choice from each of our individual blogs.
I just love my t-shirt too! But let's be honest... I had a baby 9 months ago and I have yet to get my rear in gear and lose weight! I am naturally a bigger girl too so I am especially sensitive about wearing t-shirts - they just don't look good on me and so I avoid them! So I was nervous it would not fit, that it would be stuffy and uncomfortable, or that I would sit awkward and accentuate all the wrong spots! I just don't do well not trying things on and so I was a little scared!
Boy was I pleasantly surprised! The material is moveable so I do not feel confined and the length was perfect so I do not feel like I am swimming in a t-shirt!
So I admit. I already own a few of A+'s polo shirts and sweatshirts! The sweatshirts are to die for! I have a rhinestoned one that just says Kindergarten on it that is super thick, super comfy, and never lost a rhinestone or never faded! It's my second favorite from A+!
My favorite by far though is this nightgown! Teacher's Make Great Lovers! OMG - hilarious! Not to mention it honestly the most comfortable night shirt - perfect length - two pockets! Love it! And it's funny in so many wrong ways which is totally me! LOL. It's seriously only $15 before the discount (keep reading!)
Click here to see the full poem!
(Go ahead.. pin it because it's super cute! You must get this!!!)
So A+ images have not only given us shirts to raffle away - but they have also given us a discount code! So use the code FREE20 to get 20% off your order through June 15th! (So many new styles I will have to get!)
We have made this giveaway super easy for you to have almost 50 chances to win one of 23 t-shirts. It is a blog hop, so you can enter as many or as few giveaways you would like! The contest begins Saturday, May 18th, at 8:00 a.m. EST and ends on Sunday, May 19th, at 12:00 a.m. EST. Winners will be announced on the following Monday. Start by entering my giveaway here:
a Rafflecopter giveaway
(Please note, you will be asked to send me a link to your pin before you can officially be declared the winner!)
If you like what you see... please follow along!
or by email:
Next, you will head over to my friend Hadar's blog
Miss Kindergarten
and enter there and keep going until your fingers are too tired to hit click (that is how simple we made it for you!)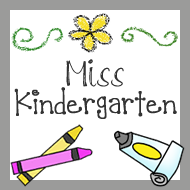 Go to our
Freebielicious Facebook page
and like us so you never miss a freebie or giveaway like this one!
Good luck and happy shopping.
PS - if you have any questions about the shirts please ask and I will tell you my opinion based off the ones I own!